Expand

Appreciation Dinner 2023
18th March 2023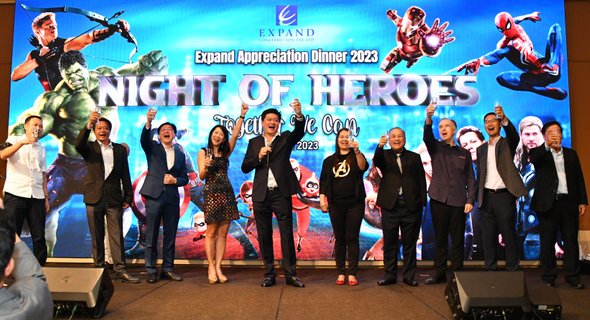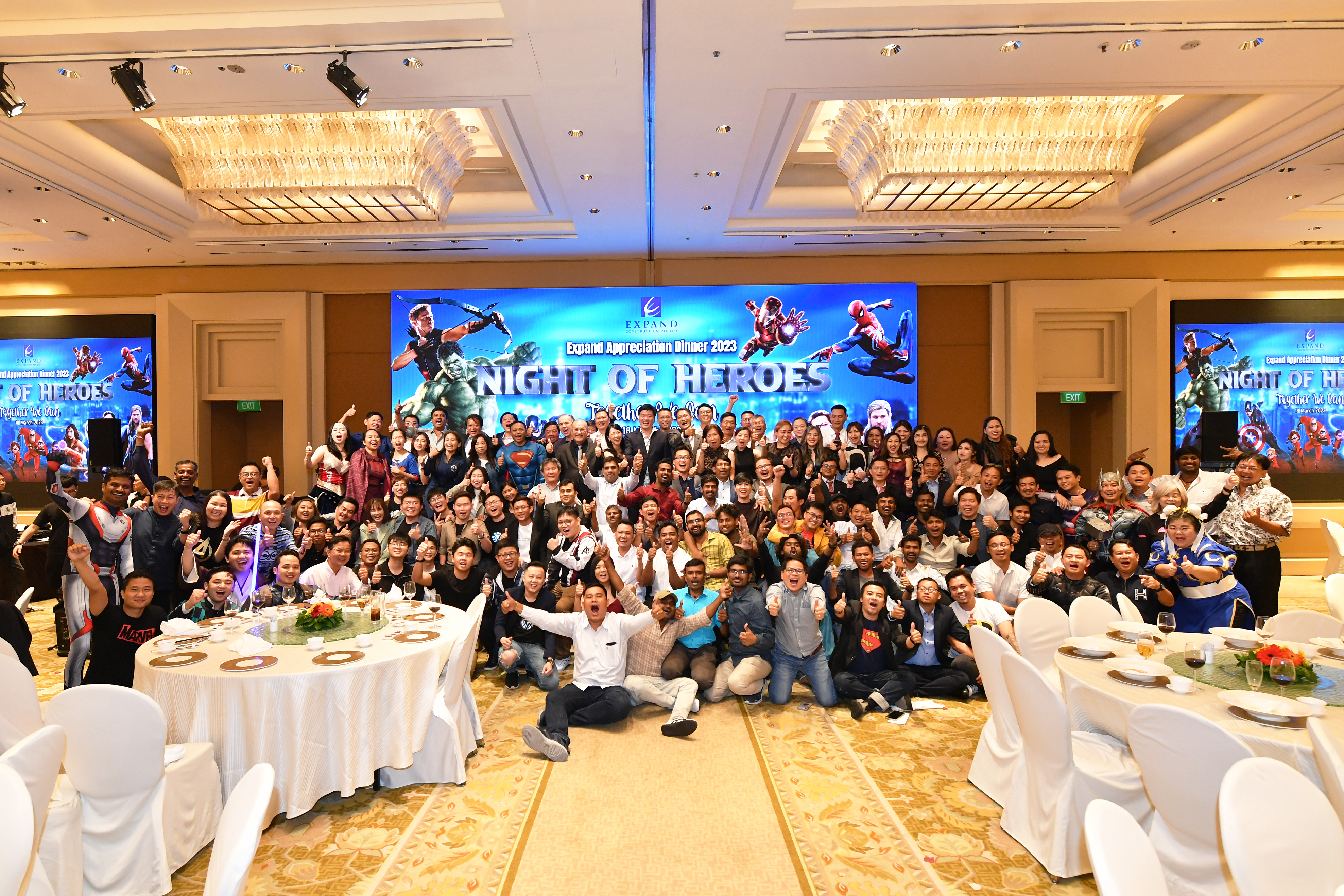 After the years of pandemic and restrictions, Expand's Appreciation Dinner was finally back! This year's theme was "Night of Heroes: Together We Can". It was celebrated at Conrad Centennial Singapore, Grand Ballroom last 18 March 2023 and was hosted by a very popular emcee, Justin Misson. You just can't go wrong with a superhero-themed party. Superheroes are everywhere and the superhero movie genre is racing ahead. Going by their huge popularity and the mind-boggling box office numbers, it looks like superheroes are here to stay for a long time.
Attractive prizes to attractively dressed participants were also given away that night! And to top the night off, lucky winners were given out lucky draw prizes like travel package to Thailand, Japan and Europe! But wait, there's more! That night will not be complete without the recognition of those Expand staff who rendered 10, 15 & 20 years.
The night ended with everyone dancing and drinking. Truly, a fun night it is!